Contact Center Teams
Give us the job of
exceeding

customers' expectations on your behalf

Leading brands focused on achieving high first-level resolution rates outsource their customer service to Moneypenny. We customize our service to your exact requirements. Gain a dedicated team of smart and professional individuals using the latest tech, integrated with your multichannel support systems, to deliver seamless customer experiences on your behalf.
Award-winning workplace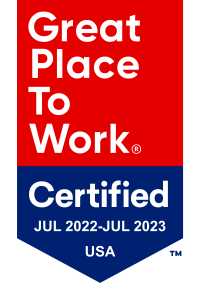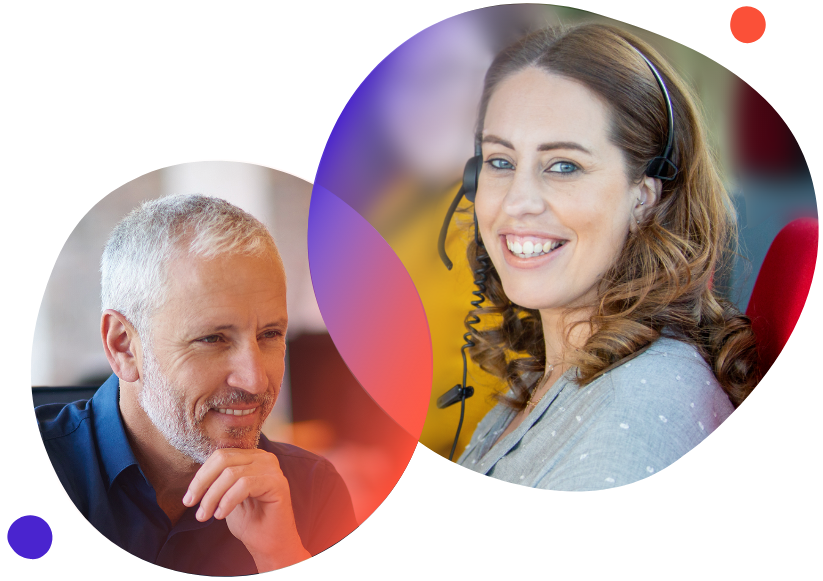 Small enough to care with the
capacity

to innovate and scale

Moneypenny has been pioneering new ways of delivering outsourced customer service for over 20 years. Today, our Contact Center Teams are delivered with the same level of care and eye for detail to the world's largest businesses and organizations. Innovating across a wide spectrum of channels, including phone, email, live chat, WhatsApp, social media and more, we have the ability to integrate with your own systems, and use AI & automation, to ensure we're looking after your customers' queries seamlessly. Moneypenny is not a one-size-fits-all company. If you are looking for an exceptional customer service solution that's been curated to suit your business and its commercial needs, you've come to the right place.​
Working with global technology brands

Solve

your biggest customer service challenges

You need an outsourcing partner who will:

Provide a premium experience that provokes genuine customer engagement

Offer multilayered service across phone, email, live chat, WhatsApp, social media and more

Work within your internal tech stack with the data compliance all in place

Act as an 'always on' improvements stakeholder, advising you on measurable ways to drive growth

Complement you as a business with shared values, feel and approach

We want to be your business's second home

Moneypenny is committed to:

Delivering the very best people, handpicked for their attitude and professionalism​

Flexing as appropriate to look after conversations within any communication platform

Our Tech Team working with you in a safe and secure way to integrate with all of your systems

Red flagging as part of regular sessions to share insight and recommend improvements

Acting as brand ambassadors and truly reflecting how you like to speak to customers
We'll
integrate

with all of your named applications

Our in-house Tech Team is on hand to support clients throughout their mobilization. We have the ability to access any virtual desktop environment, allowing us to look after all of your multichannel communications and record data within either hosted third party SaaS platforms, or your own CRM infrastructure.

Unique call management software

The latest innovations all developed in-house, such as VIP & repeat customers recognition and cold caller blocking.

CRM
integration

Via leading platforms to manage communications across calls, live chat, video calling solutions, social media and more.

Diary
integration

Using the mainstream providers to access real-time team availability and arrange appointments.

Valuable management information

Full visibility via our own dashboard with agreed KPIs applied, or using those provided by your own web applications.

Secure reporting & Data compliance 

Level 4 PCI compliance with a comprehensive ISMS program in place to ensure clients' privacy at all times.

Innovation across multiple channels

Tailored improvement plans to drive growth and CX efficiencies in the fast-moving world of chats, texts & posts.
Client spotlight
Providing multichannel customer experience to EweMove
Since 2016
Business challenge:
Avoid the cost of maintaining an in-house CX team and fulfil EweMove's proposition of being able to contact their franchisees 24/7 across multiple communication channels.
Solution:
A dedicated team with full access to franchisees' listings, details and more via EweMove's own systems. Engaging with customers to complete actions - not just message taking.
Result:
Seamless integration to ensure exceptional levels of service around the clock. Willingness to work with EweMove to accommodate new initiatives. No other provider comes close.

Nick Neill
Managing Director
Winner of the top UK property accolades

Committed to ethical sourcing
Moneypenny is the antithesis of compromise. After all, we were born out of frustration with traditional call answering services and their impersonal approach. Our vision was to give businesses people who are happy and engaged in their work because they are being treated fairly as individuals and always feel empowered to do the right thing.

Today, just as we handpick our team for their empathy and understanding, we recognize the fundamental role we have to play in them both wanting and being able to do their jobs amazingly on behalf of clients. No stone is left unturned when it comes to their health, safety and wellbeing. Quite rightly, it's what clients expect from us as the #1 outsourced communications provider and our awesome people certainly deserve it.
About us
You may have spoken to Moneypenny already, but never realized.
1200
members of our team voted us a Great Place to Work
20
m
calls & chats looked after on behalf of sole traders to global enterprises
No.
1
the world's leading & most trusted outsourced communications partner
24
/
7
every customer managed seamlessly by our team around the clock
Collaborating with

Featured in Featured in Request pricing & discuss free trial
Next steps:
Request pricing
Try us FREE
Make an informed decision
You could be briefing us today.
Call 0333 009 8329.