Chatbot
Assist, guide and
convert

more website visitors using automated technology

Our Chatbot solution keeps your website working harder and provides an enhanced customer experience. This intuitive and customizable technology can be used to direct users, triage chats, capture data, qualify leads and more, with the option of experienced human agents on hand in the background whenever you need.
Award-winning workplace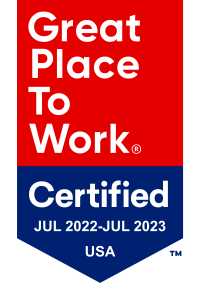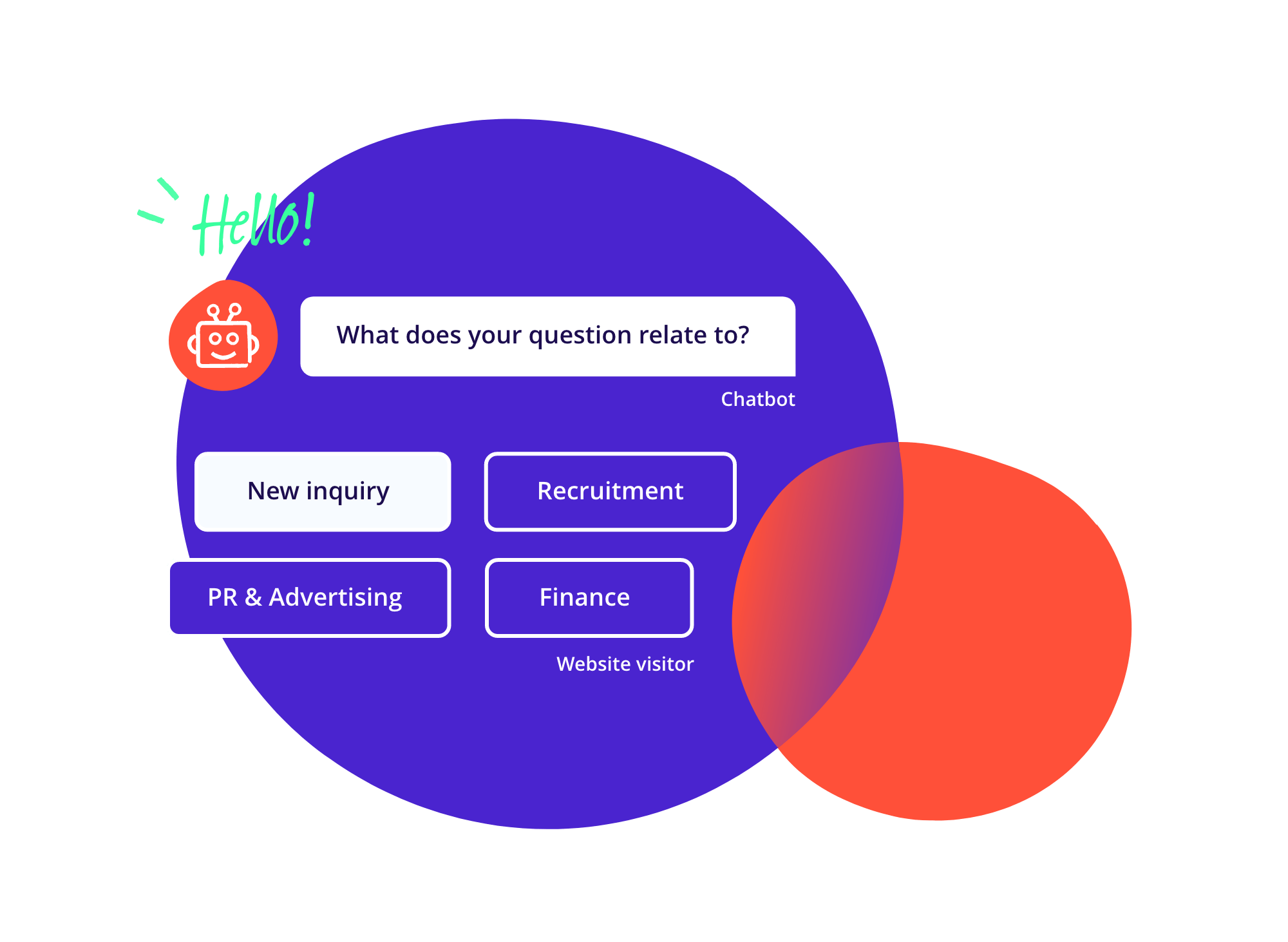 A sales assistant, tour guide and problem-solver
all in one
If you're looking for an easy-to-implement solution that gives quick results, our Chatbot solution is a great option. As well as giving you a 24-hour presence, significant cost savings and increased sales, this smart technology helps you gain a better understanding of your website visitors - so you can make informed decisions based on customer feedback and behaviors.
Provide a better experience
With smart technology that converses seamlessly with visitors to help make their buying decision an easy one
Drive higher conversion rates
Through proactively encouraging website visitors into a chat and asking them pre-qualifying questions to quickly determine their intent
Capture valuable data
Using automated technology to obtain key information from visitors browsing your site and asking them to provide feedback on their experience
Save precious time
By leaving your Chatbot to answer routine queries that don't require a human response and fielding the profitable leads straight to your team
Custom-built to
complement

your online journey

Choose from a selection of powerful features to create a truly unique customer experience no other competitor can replicate. Whether it's one or a combination of a few, our tried and tested functionalities are designed to address common issues on websites just like yours. Here are just a few:

Direct visitors around your website and route inquiries instantly to different teams or agents based on type.

Before they finish a chat, ask visitors to feedback on their experience and gain valuable insight into your customer journey.

Quickly resolve common and basic questions on your website and give visitors answers in real time.

Filter and field incoming chats to ensure the hottest leads are prioritized and sent straight to the right people to pick up.

Automatically request important visitor data with ease, including name, number, email address and any other information you need.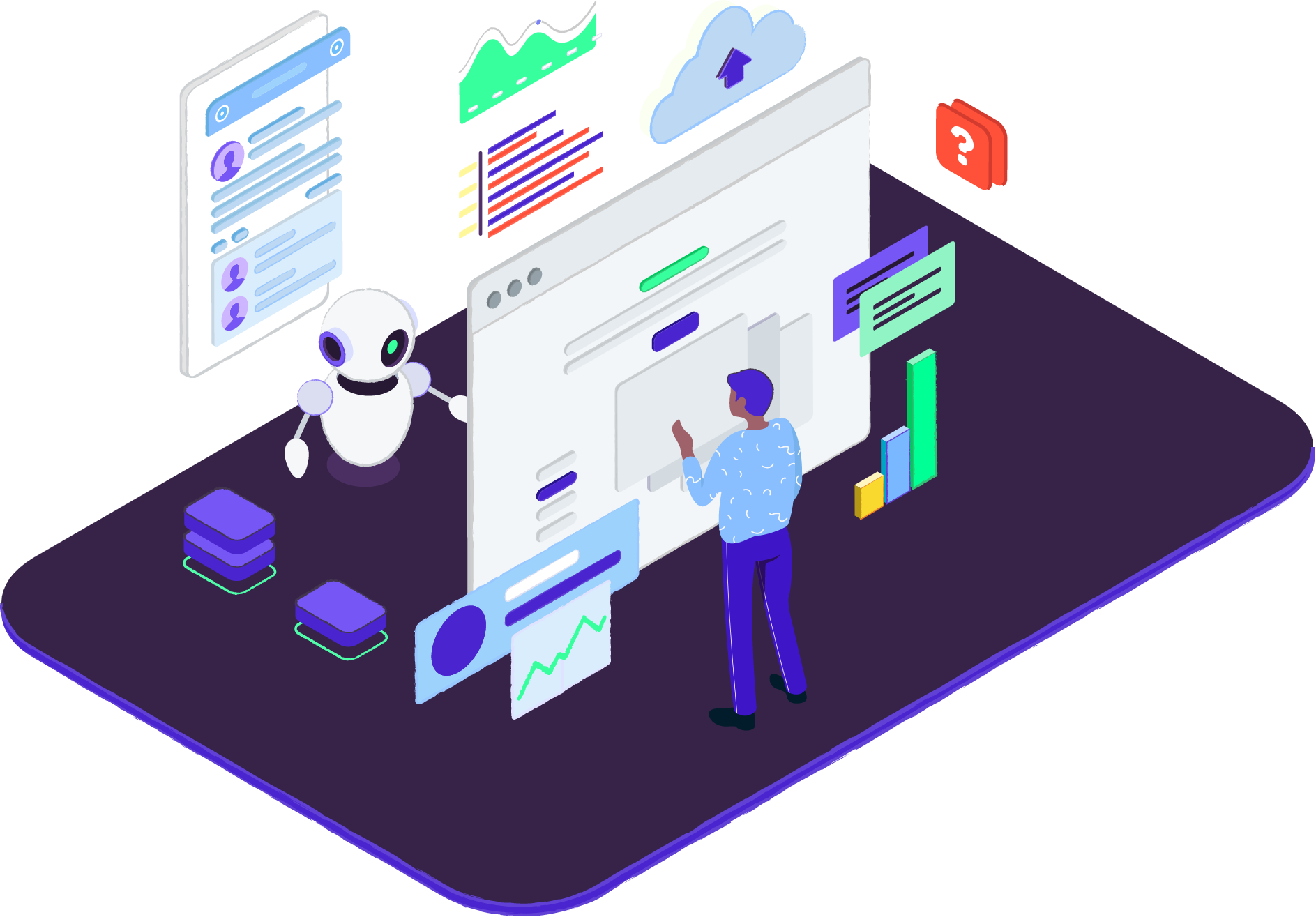 How it works
In a few simple steps, you can have your Chatbot up and running on your website.

1
Think about what you want to get out of your bot and what features will deliver the best results for you.

2
Give us a call and we'll work with you to customize your bot's styling, design and functionality.

3
Add a small piece of code to your website to activate your new bot - a 5-minute job for you or your website host.

4
Once your bot is live, we'll be on hand should you want to make changes or need any advice.
Get your quote
We'll talk you through our Chatbot pricing and setup process. Simply provide us with a few contact details and we'll call you right away.
Alternatively, call us on 0333 009 8333 We love to talk.
Our Chatbot is the perfect accompaniment to our Live Chat agents, ensuring they only pick up the most valuable inquiries.
About us
You may have spoken to Moneypenny already, but never realized.
1200
members of our team voted us a Great Place to Work
20
m
calls & chats looked after on behalf of sole traders to global enterprises
No.
1
the world's leading & most trusted outsourced communications partner
24
/
7
every customer managed seamlessly by our team around the clock
Collaborating with

Featured in Featured in Find out more
You could start customizing your own Chatbot today. Call 0333 009 8345.